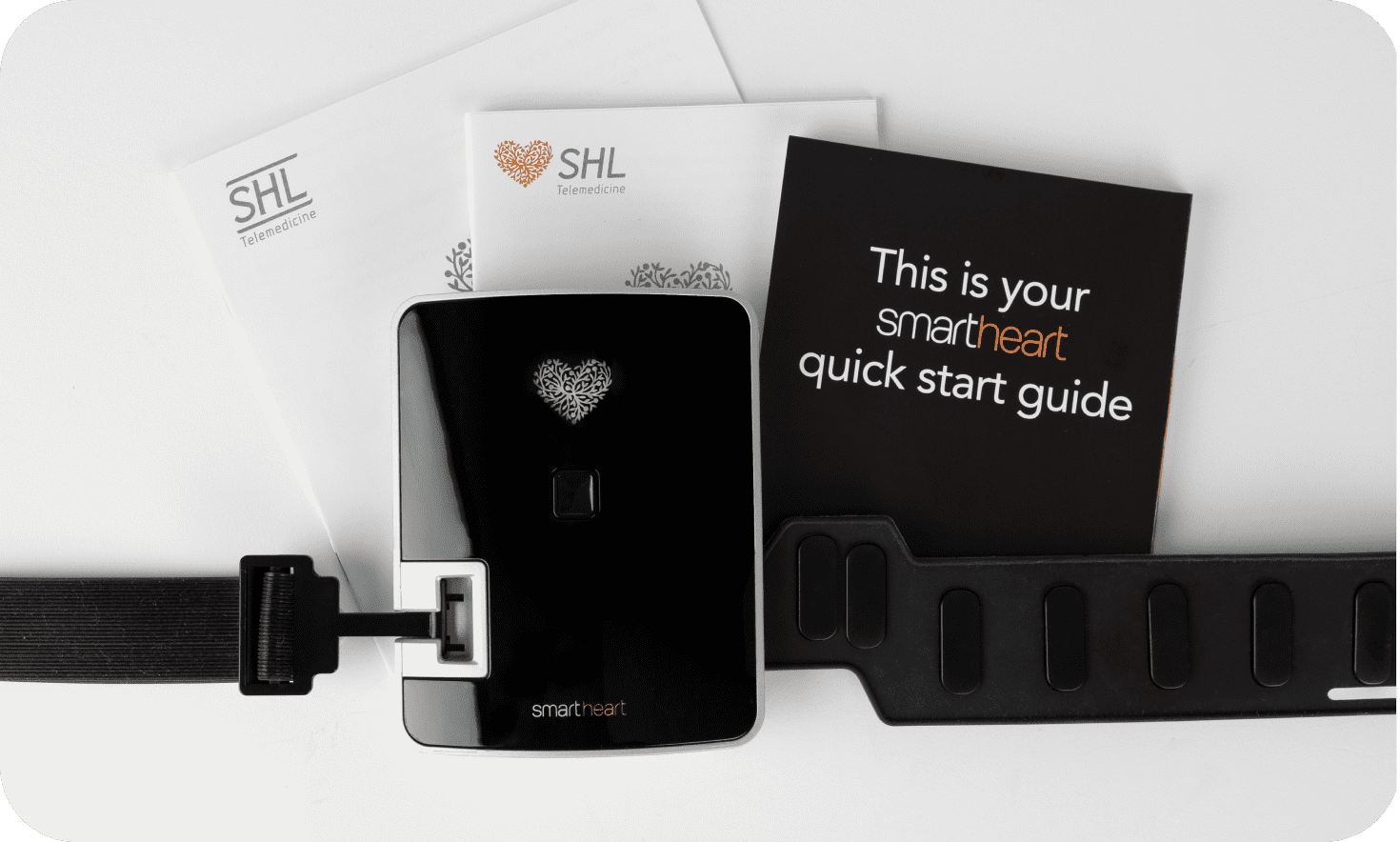 About SmartHeart®
Using cutting-edge technology, SmartHeart delivers a high-quality, 12-lead ECG - anytime, anywhere. This lightweight system is completely portable, intuitive, and capable of generating quick reads that can be reviewed and interpreted in about 30 minutes by a board-certified cardiologist.
SmartHeart®
Features
Bluetooth connection
Connect your SmartHeart device to the SmartHeart Pro mobile application via Bluetooth for seamless connectivity.
No adhesives or gels
Simply place the electrode belt around your chest while performing an ECG. No messy gels or sticky adhesives are required - just some dabs of water will do.
Portable
Battery powered and lightweight, SmartHeart can travel from home to hotel and beyond.
Easy to use
Even patients with no medical training can perform a full ECG at home or on the go – no medical training required!
24/7 Cardiologist Network
A network of licensed, board-certified cardiologists is available around-the-clock to review and provide ECG interpretations.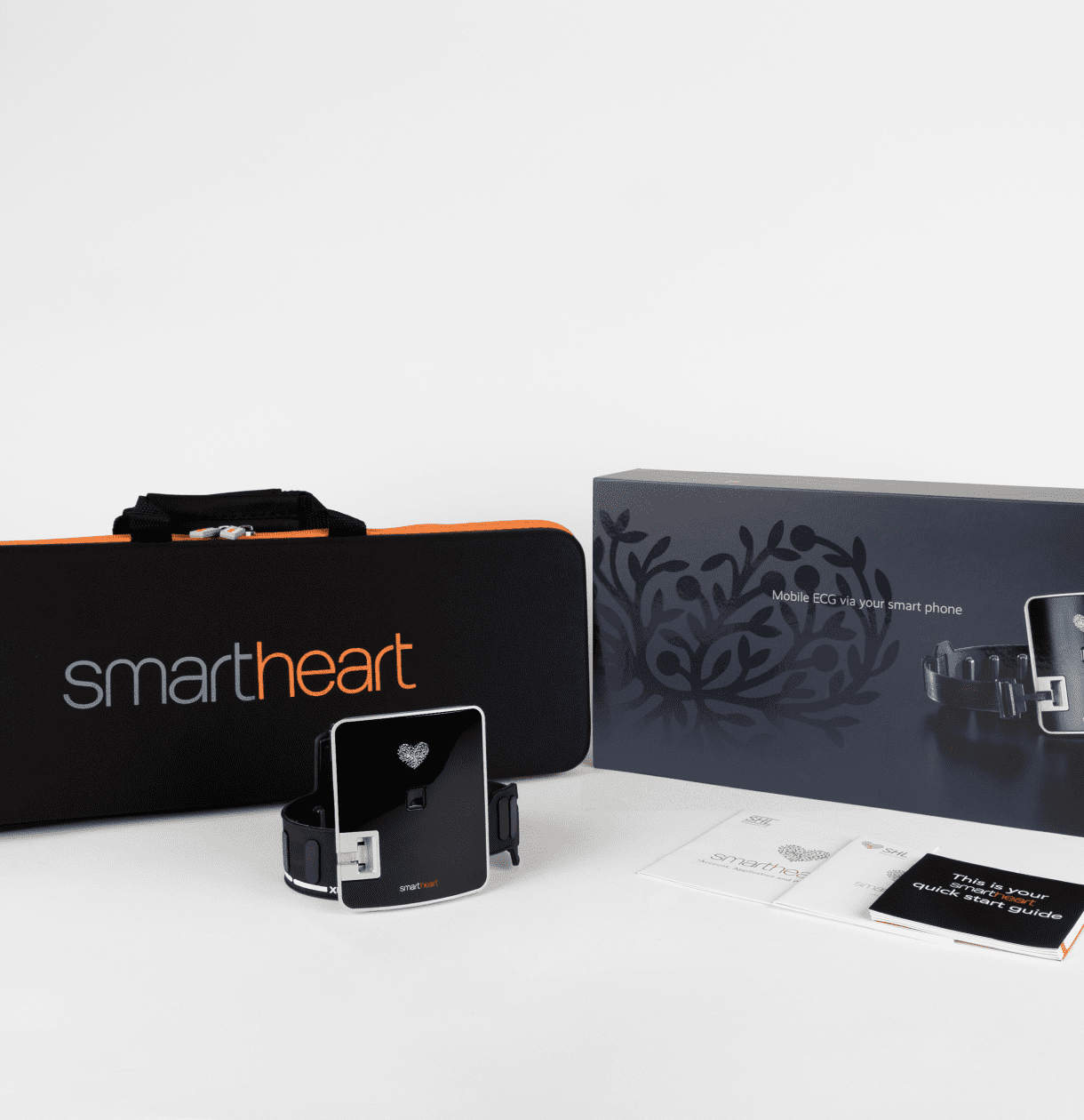 Portable
and

Bluetooth Enabled

Weighing about one pound, SmartHeart is convenient, easy-to-use, and compatible with any smartphone or tablet. After following simple Bluetooth pairing instructions for your Apple or Android device, SmartHeart can be used anywhere there's an internet connection.
24/7

Rapid Results

Get your ECG results automatically and easily share them with your primary care physician and family. For a full interpretation of your results, cardiologists are available for consultation through the SmartHeart Pro mobile application on your smartphone or tablet to provide the peace of mind you deserve quickly. Monitoring your heart health has never been easier.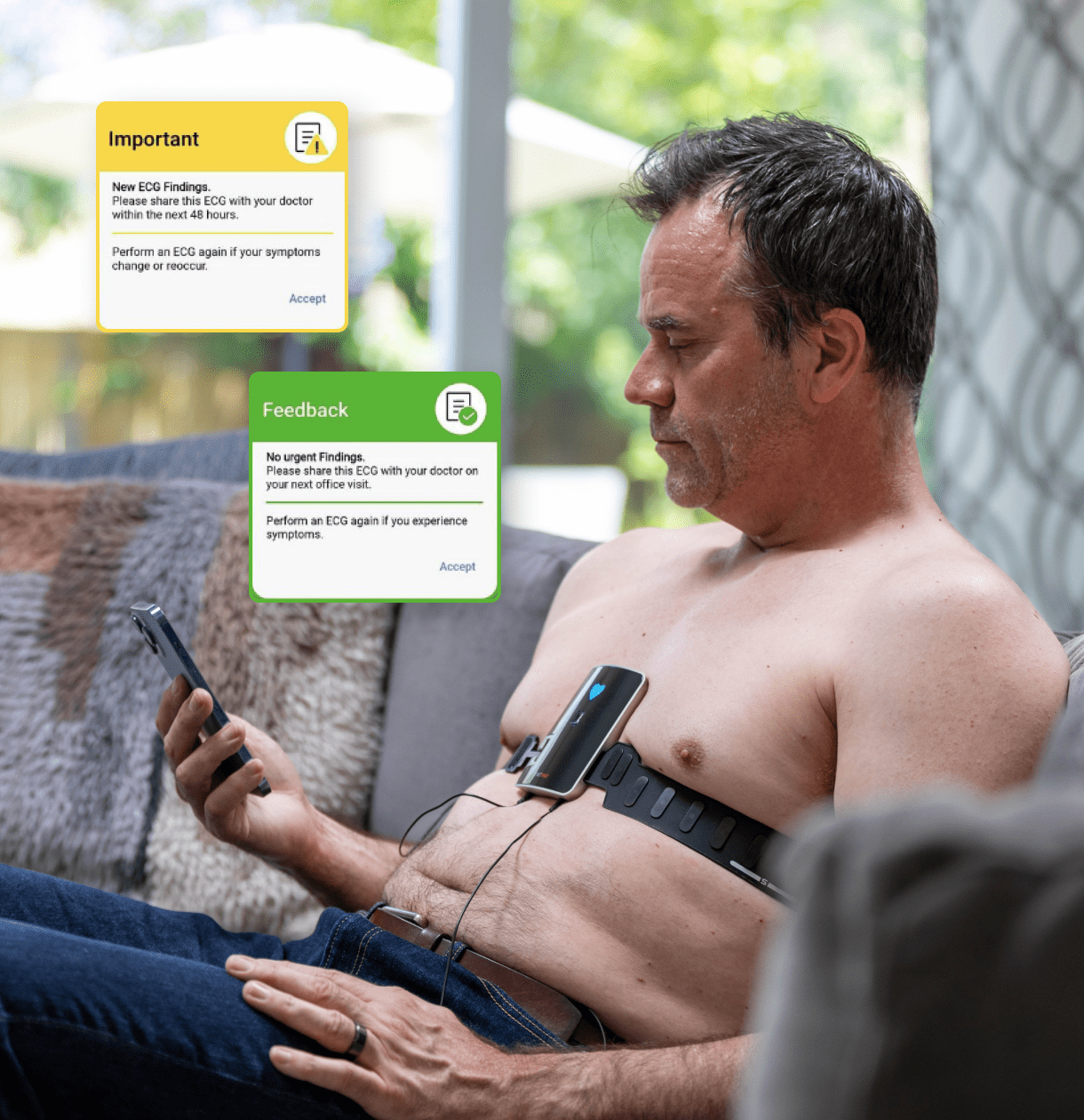 Personalized
Healthcare
Take control of your life with SmartHeart and access the cardiology care you need from home. A team of board-certified cardiologists will help you along your personal health journey - so you can be present for all the big moments in life.
SmartHeart®
Versatility
Join the SmartHeart club today with our flexible, month-to-month membership. A great way to get started. Ideal for monthly check ups and ongoing heart care.
$109.00

billed monthly

+ $0 device purchase
Number of ECGs Included
1 ECG per month
Additional ECGs available in-app for purchase
24/7 Access to Board-Certified Cardiologist
Device Ownership
We own it! Simply return the device at the end of your membership.
1:1 Telehealth Visit with a Board-Certified Cardiologist
A la carte - $65 per consultation